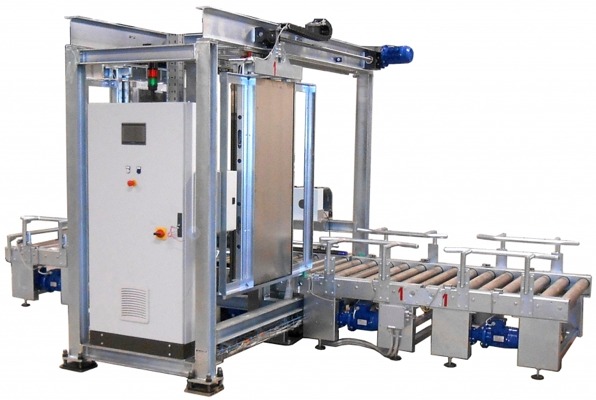 ADAMOS is an automated Segmented Gamma Scanner station, designed to measure drums containing solid radioactive waste materials.
Drum's radioactive content is measured in vertical layers by means of a collimated high efficiency HPGe detector.
The correct measurement setup is automatically selected by the software based on the needed measurement type and the radioactivity level.
Up to 8 drums can be measured in a fully automatic way (batch mode). Drum sizes up to 500 l and 2500 kg are supported, with a density up to 2 g/cm3.
A main feature of ADAMOS stations is that the density of the drum content can be determined for each vertical layer by means of a medium activity radioactive source (as low as 10 mCi).
A spectrometric analysis software is used for the determination of the activity concentrations. The system efficiency is pre-calculated by means of MONTECARLO simulations. The measurement report may include information about correlated isotopes concentrations and possible hot-spot locations. Typical minimum detectable concentrations are of a fraction of Bq/g for 1 h measurement.
Please note that ADAMOS stations can be adapted to specific requirements through a customization of the basic configuration here described. The customization can be applied to the mechanical layout of the conveyors and/or to the measurement equipment.
You must be logged to download this items.
adamos download
File
ADAMOS_datasheet_rev1.pdf
ADAMOS_technical guide_rev0.pdf
Last Update
: November 16, 2017