DIGIWASTE PLATFORM
The World's First Fully Digital Platform for Nuclear Waste Management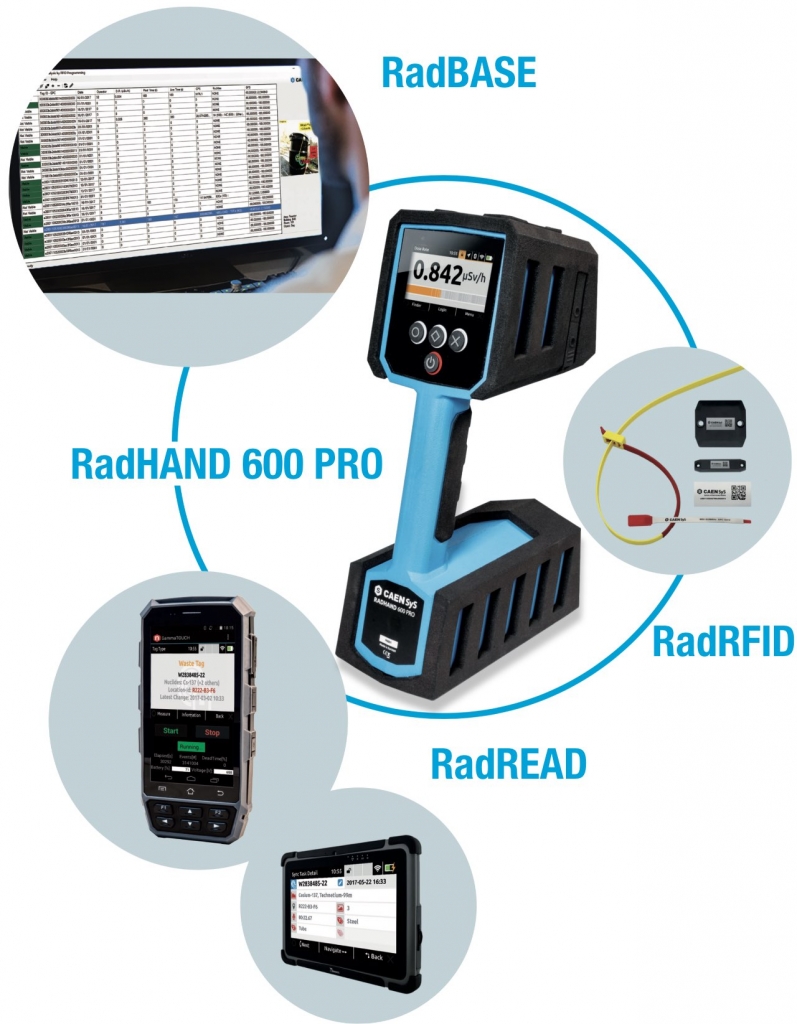 BENEFITS
Digitization in your hand

DigiWaste Platform offers several major advantages in terms of optimization, safety, security, and compliance.
These advantages are realized thanks to easy, fast, and reliable access to all the information
collected at any point of the Decommissioning & Dismantling cycle.
Improve Quality Assurance
RADHAND 600 PRO
Spectroscopic Radiation Measurements and UHF RFID Tagging Handheld

RadHAND is the world's first hand-held instrument designed to perform both spectroscopic radiation measurement and UHF RFID tagging of nuclear waste material and objects.
Highlights
Measure nuclear waste
Securely store all Waste Data (incl. Audio/Video)
Write Waste data into RFID tags
Sync with DataBase (Web-interfaced)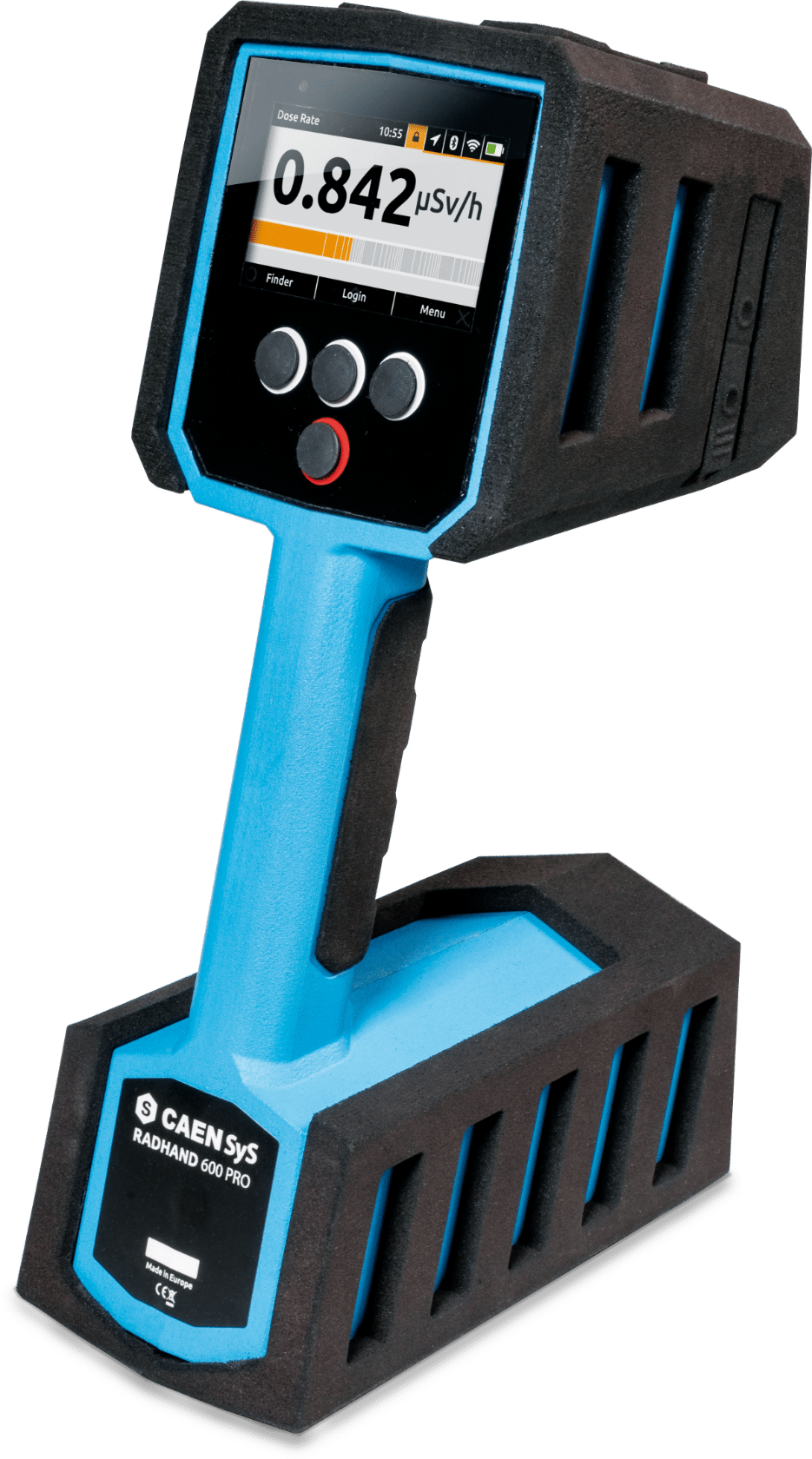 RADRFID
Rad-tolerant UHF RFID tag family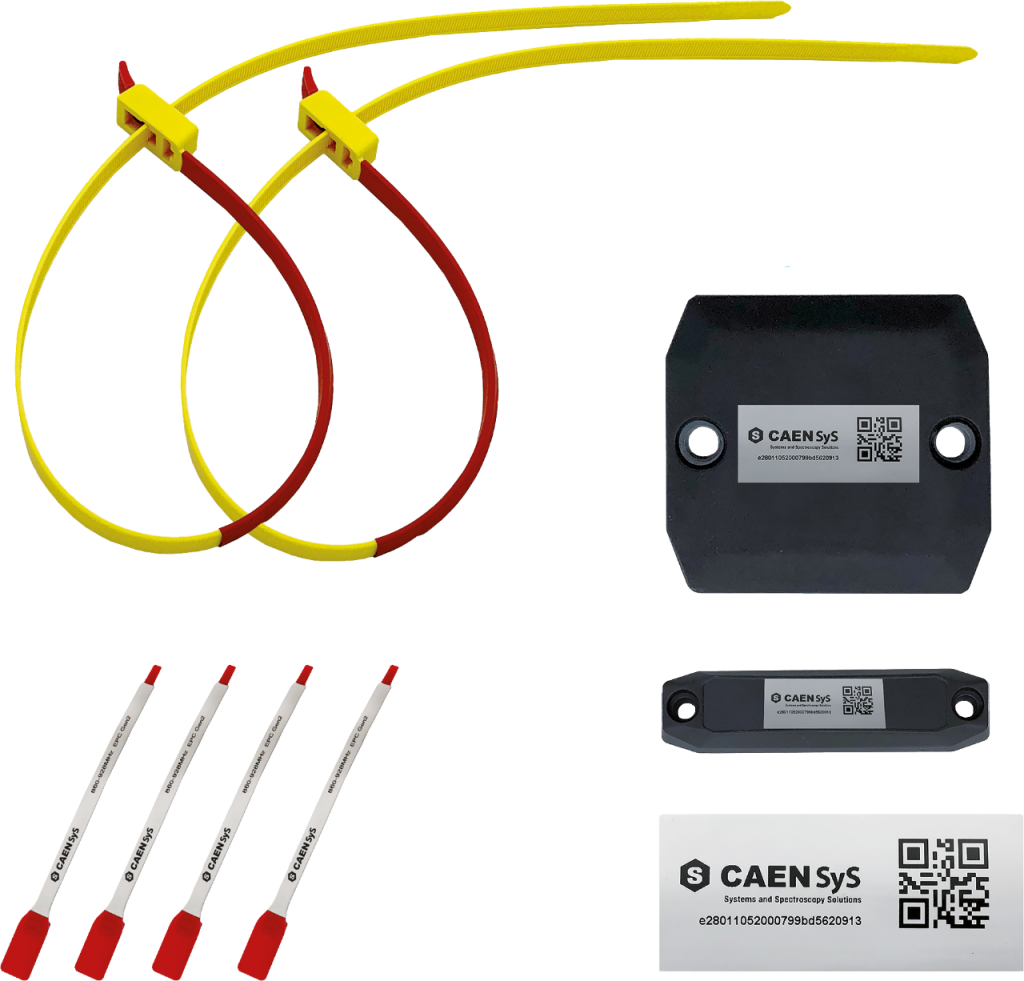 CAEN SyS utilizes UHF RFID technology, allowing the operator to read/write RFID tags at distances and without the benefit of line-of-sight as required by competitive technologies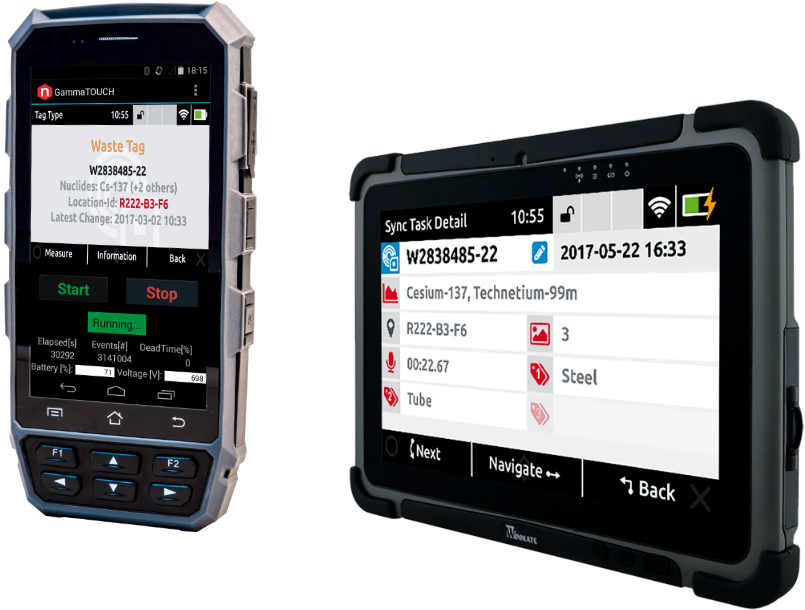 RADREAD
Stand-alone, ruggedized portable UHF RFID reader family
Our RadREAD devices are specially designed to provide the Operator with quick and easy access to all relevant Decommissioning & Dismantling information contained in the RadBASE database by simply scanning the RFID tag enhancing the ALARA approach.
Wireless connectivity via Bluetooth and Wi-Fi
Rugged, IP65 rated case supports operation in harsh environments and easy decontamination
Raised buttons allow users to interface and control unit while wearing gloves
Bar code reader included for a seamless transition from legacy tracking systems
RADBASE
Database framework for data storage and fusion of customized processes
RadBASE is a data management framework designed to support the development, tracking and integrationof information critical to Decommissioning & Dismantling and waste management  activities. User-specific access levels determine the type of data an operator may retrieve.
WASTE MANAGEMENT DATASET
RadBASE is a very flexible framework for data storage and management. It can merge data produced by diverse sources and run user-defined analysis for the optimization of the operational processes:
Operators ID
Operators Category
Item ID
Item Category
Item Description and Attributes
(e.g. matrix, element, etc)
Location
GPS and Indoor Positioning (UWB)
Dose Rates
Identified Nuclides
Pictures
Voice Notes
Operational workflows and steps
Tracking of items
Item inventory
Gamma Spectra
Count Rates
Hot Spot (Nuclide picture – position)
Decommissining & Dismantling
DigiWaste Platform manages the digitization of all relevant information produced throughout the Decommissioning & Dismantling cycle and supports integration of previous or legacy data
DigiWaste Platform is a complete solution for the evaluation and management of legacy waste
Interim Storage of Nuclear Waste
DigiWaste Platform may also be adopted as an interim waste storage solution for monitoring activities and verifying waste status
DigiWaste platform is an ideal solution for radioprotection applications at nuclear sites where periodic measurement patrols are required